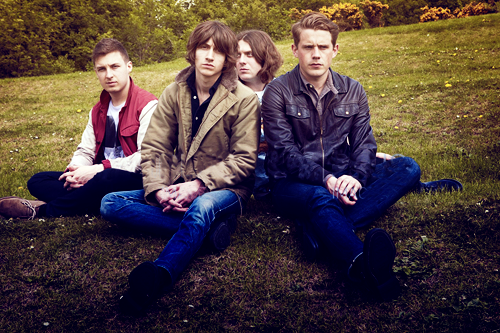 "Evil Twin" is the b-side to Arctic Monkeys current single, "Suck It And See". The band played it live last night at their show at The Pageant in St. Louis.
Arctic's are known as a band with great b-side's, many fans would even go as far to tell you that they often prefer b-sides to album tracks. "Evil Twin" is sounding pretty fantastic. Take a watch/listen:
Pre-Order the 7″ from Domino right now. The digital release is coming on Halloween.