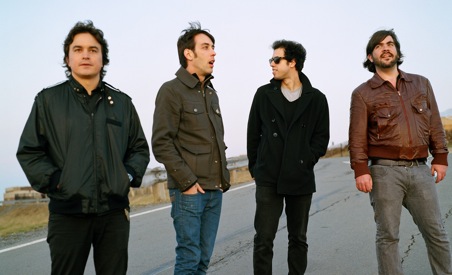 After seeing Wolf Parade at Terminal 5 with my friends Jason and Shane, I remember telling them that (unfortunately) Wolf Parade would probably go on hiatus soon. Knowing how involved they are with other projects, I had a feeling that it was coming.
Wolf Parade are one of my favorite bands, so I hoped that they would prove me wrong and keep on going strong. Unfortunately the band has announced (through their fan site) that after a small run of tours next year, that they are going to take an indefinite hiatus.
I wouldn't worry too much. I think Wolf Parade will always be around. It's just that everyone in the band is just so busy. Spencer's always got Sunset Rubdown, and Dan has Handsome Furs, who are working on their new album this January (according to Spinner).
So hang tight Wolf Parade fans. Hopefully the wait won't be long until we get some new Wolf Parade to chew on.