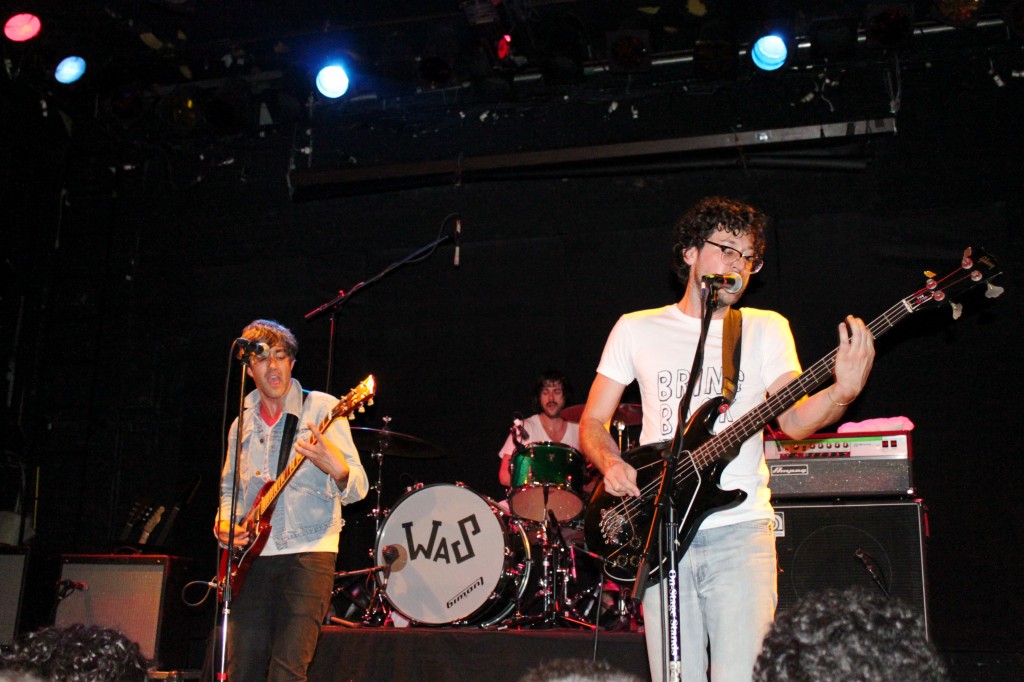 It's been almost 4 years exactly since I saw We Are Scientists at Roseland Ballroom opening for Arctic Monkeys. That was the first, and also the last, time I have ever seen the guys play live. Thankfully I had the opportunity to play catch-up on their live performance last night at The Bowery Ballroom.
The opener was Rewards, the solo project of Chairlift's guitarist, Aaron Pfenning. If you remember, Keith Murray mentioned them when we interviewed him earlier this year. Dev Hynes, a.k.a. Lightspeed Champion accompanied him. With no drummer, his set was based around electronic beats, and dark guitars. His vocals were altered to a deep tone that eerily channeled Ian Curits. I had a lot of fun watching his set. It was emotional electronic rock that had dance elements floating on the surface. It was a lot of fun to watch. Keep an eye out for a song called "Fall Asleep With The Lights On". It's a gem.
After the set a guy in the crowd yelled "play live music", referring to Aaron's heavy use of effects and electronic percussion. This called Dev to come out to the crowd challenging the person who said it to show himself. Once he did, Dev went next to him and challenged him to go on stage and perform. The lesson learned was don't fuck with Dev.
We Are Scientists wowed me when I saw them in the aforementioned Roseland Show back in 2006, stealing the show from the Arctic's that night. The band didn't loose any of their live chops over the years. The new songs were cool to hear live, but there was no question that the old classics were the ones that got the best reception. "Nobody Move, Nobody Get Hurt", "The Great Escape" & "The Scene Is Dead" had the crowd in a frenzy, belting the lyrics back. The set drew from all of the crowd favorites from their last three albums, keeping everyone happy. Each song had more bite live, always a good sign when talking about a live band. We Are Scientists know how to write catchy rock songs, and they also know how to make them even more fun live. Good deal, if you ask me.
Chris and Keith lived up to their reputation as a hilarious band. Check out the photos to see the self made shirt Chris is wearing. So funny. We Are Scientists are a band that truly do love writing music, and you can tell. They were always chatty and interacted with the crowd at all times. More bands should try and do this, it definitely makes a difference.
Don't miss them if they are coming near you.
Setlist:
We Are Scientists: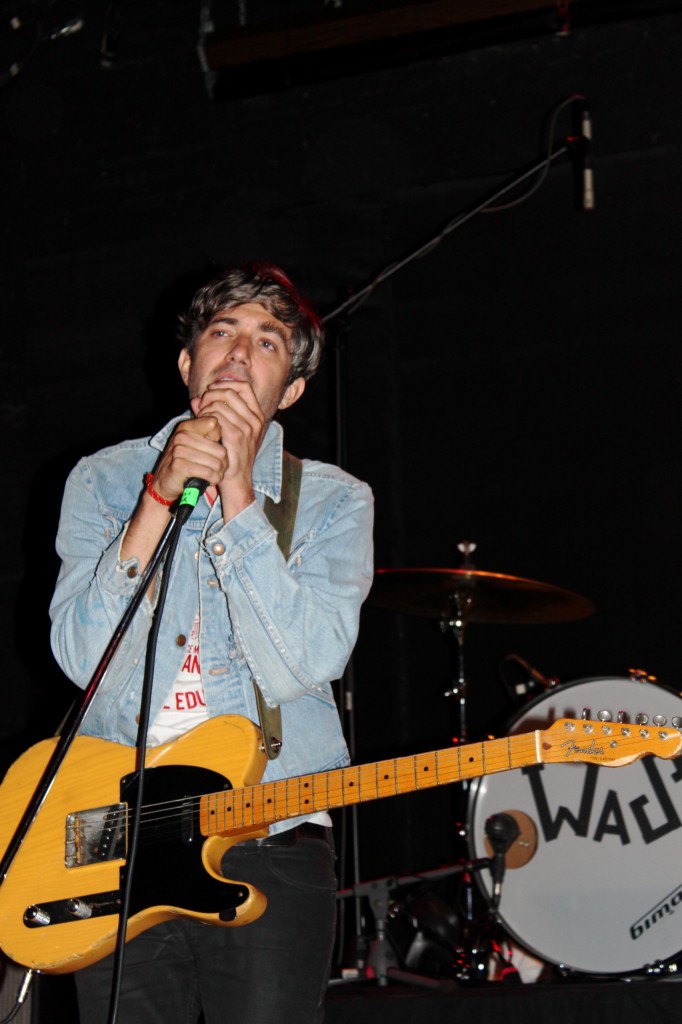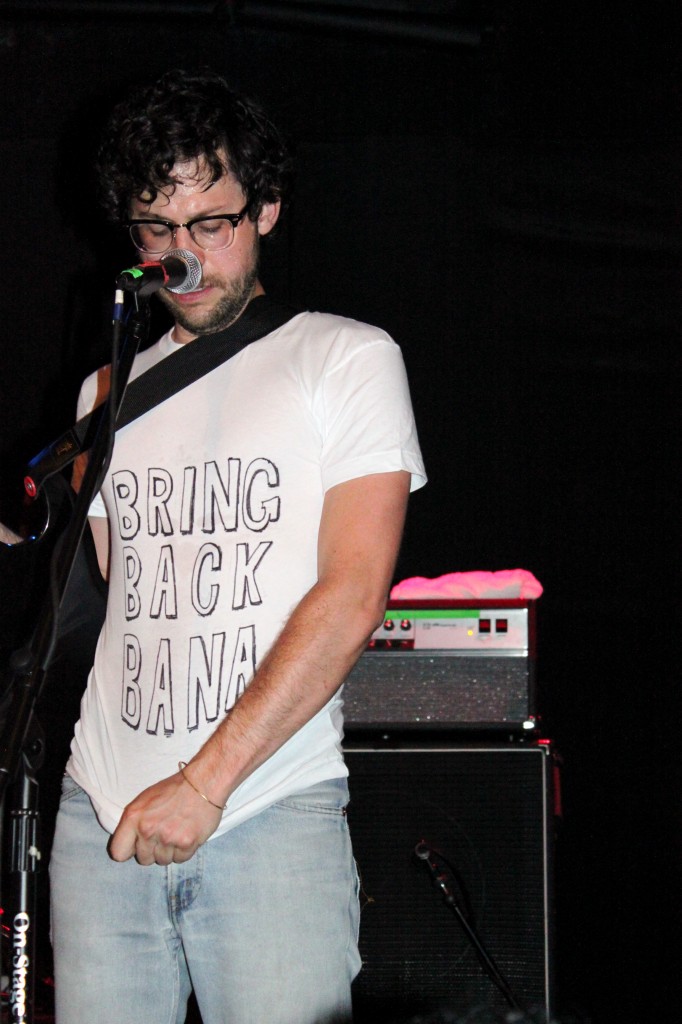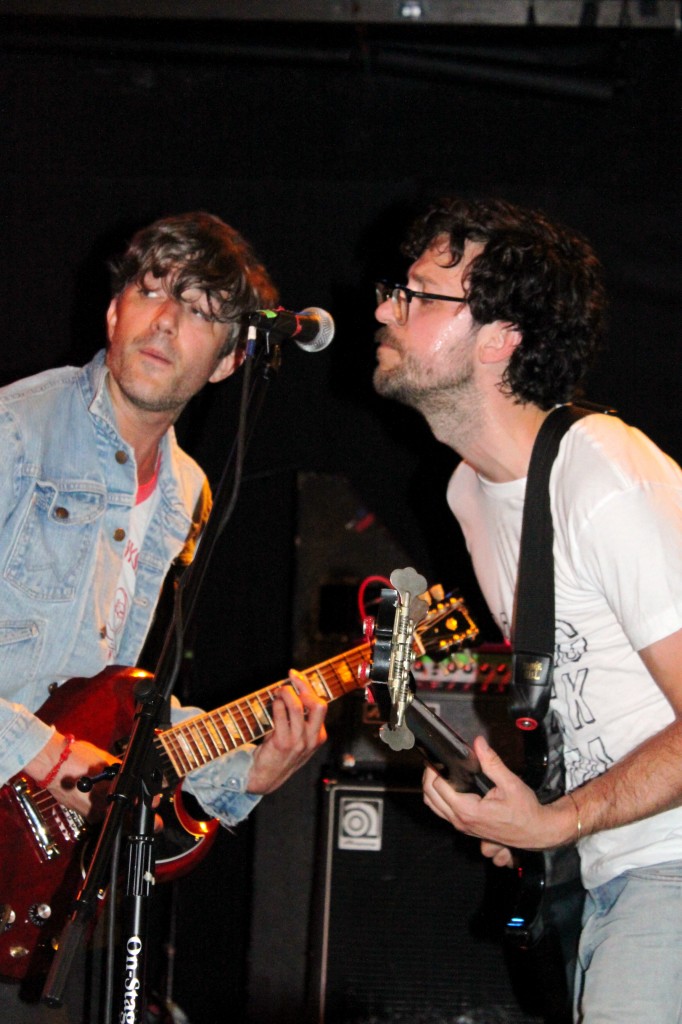 More Photos, after the jump: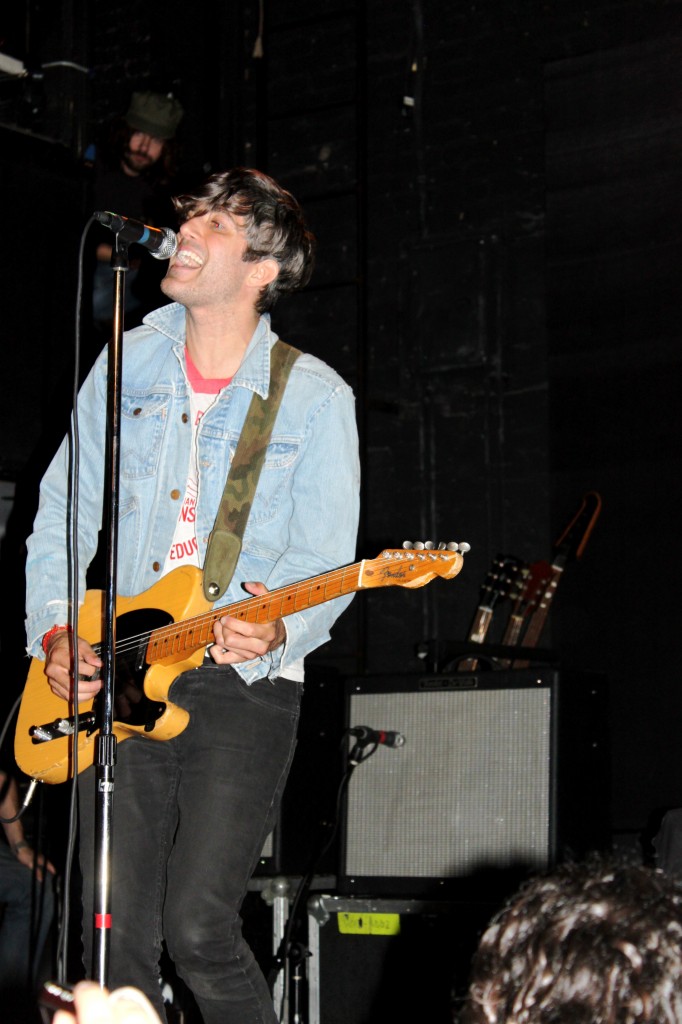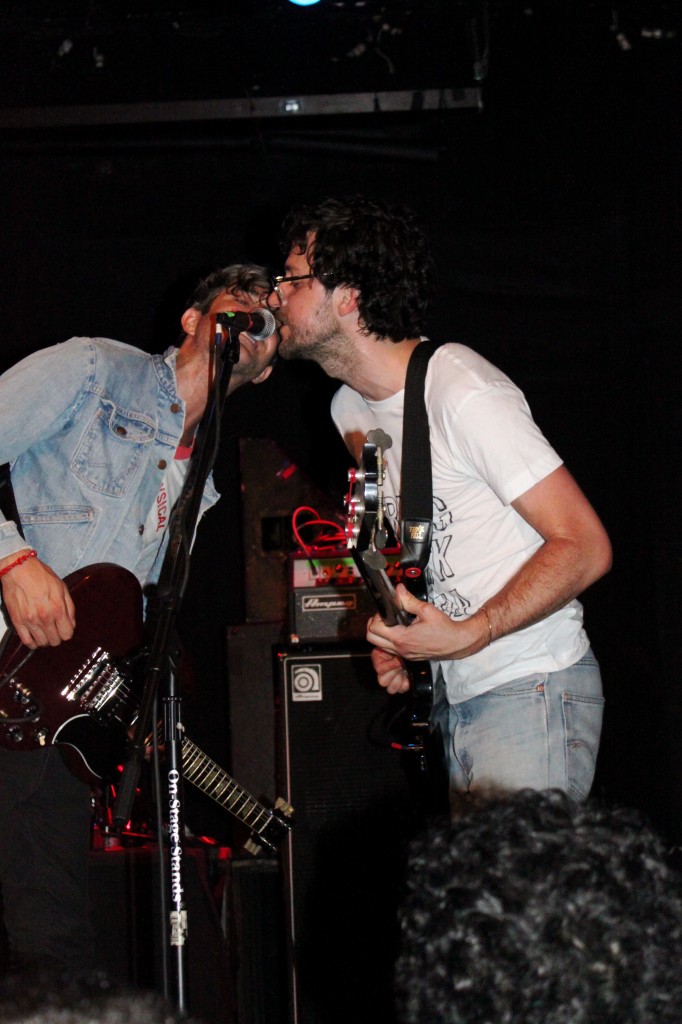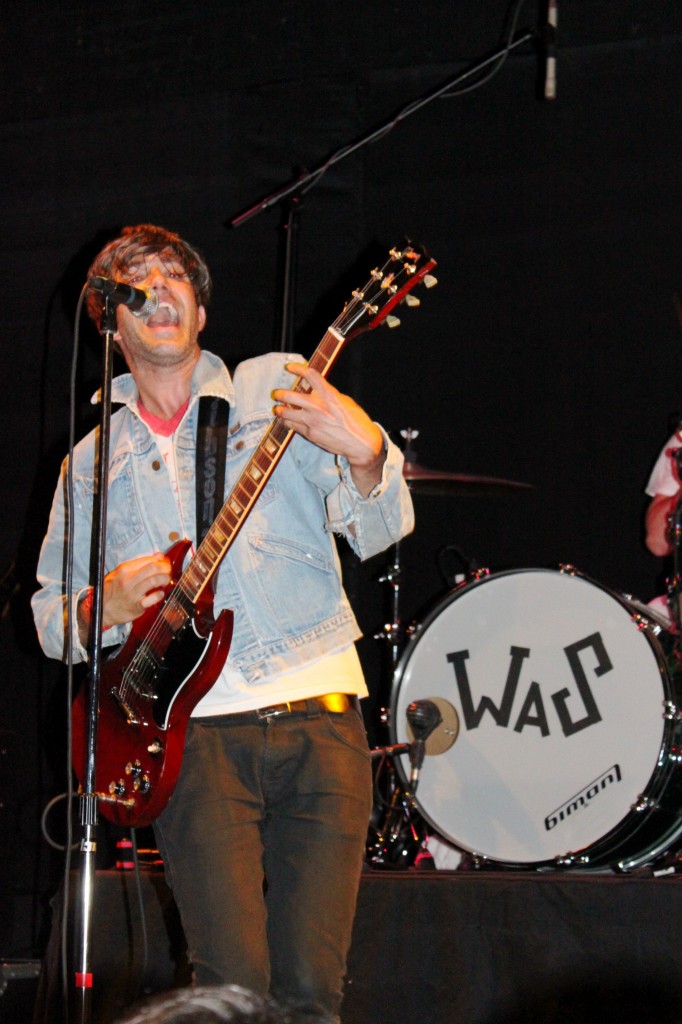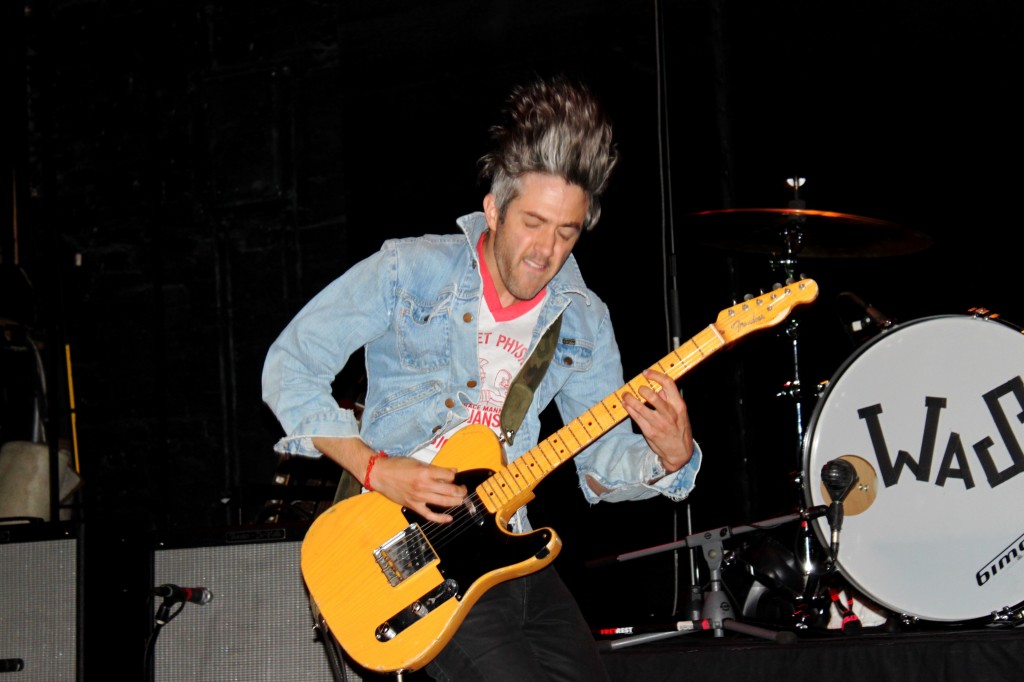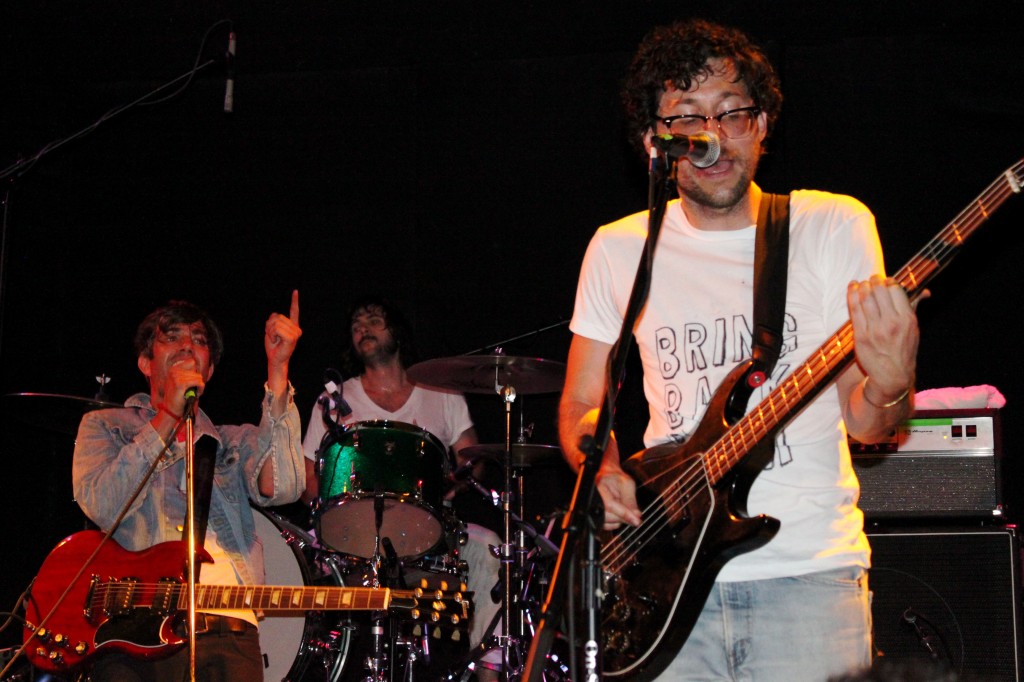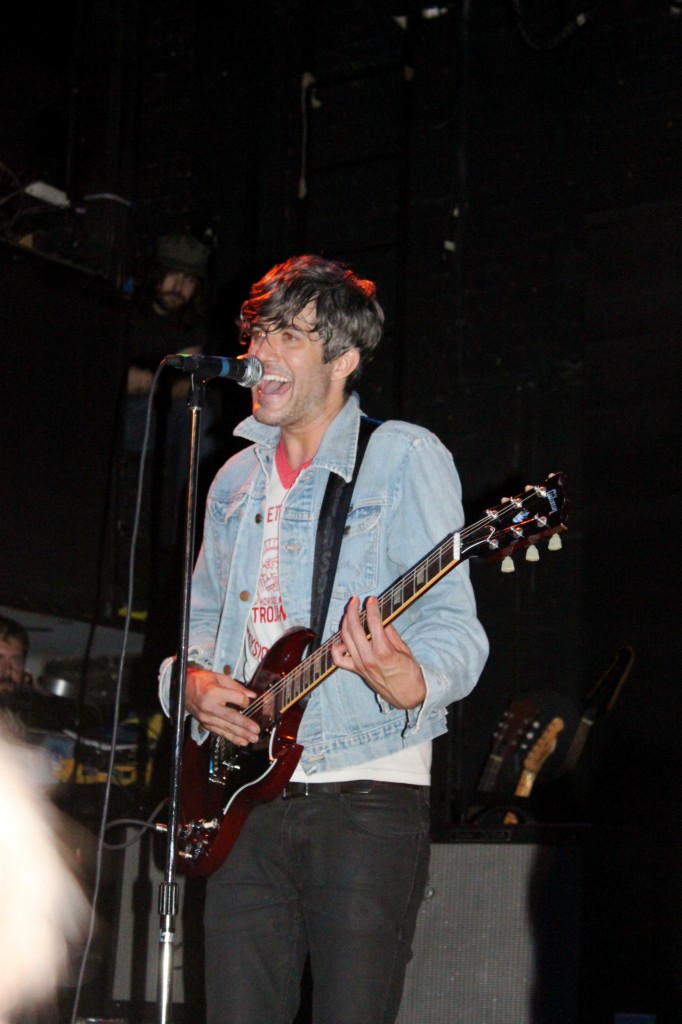 Rewards: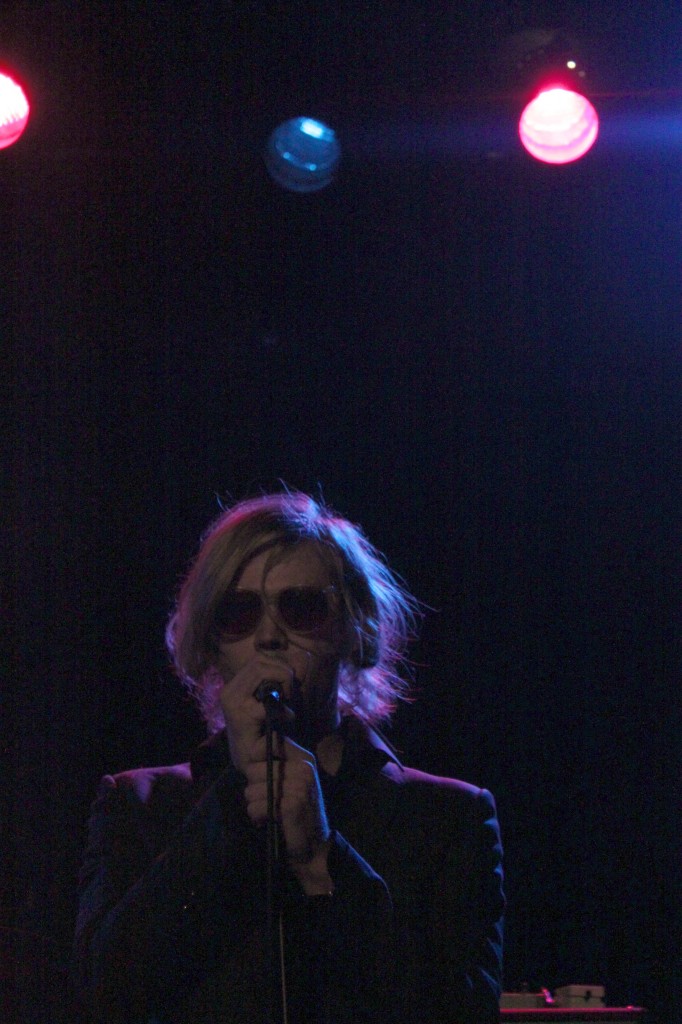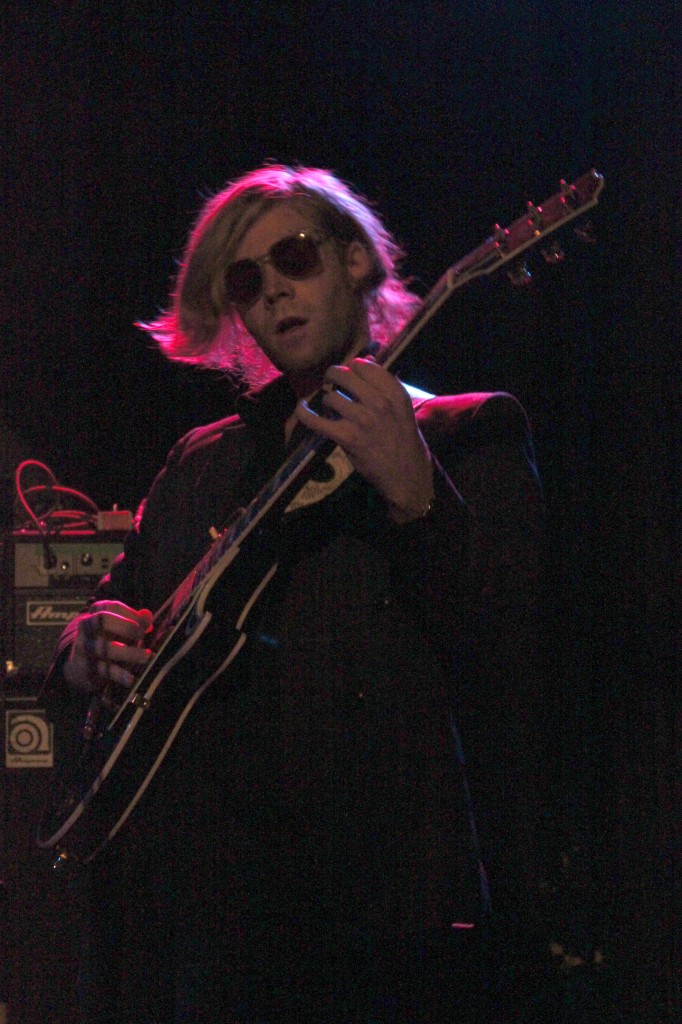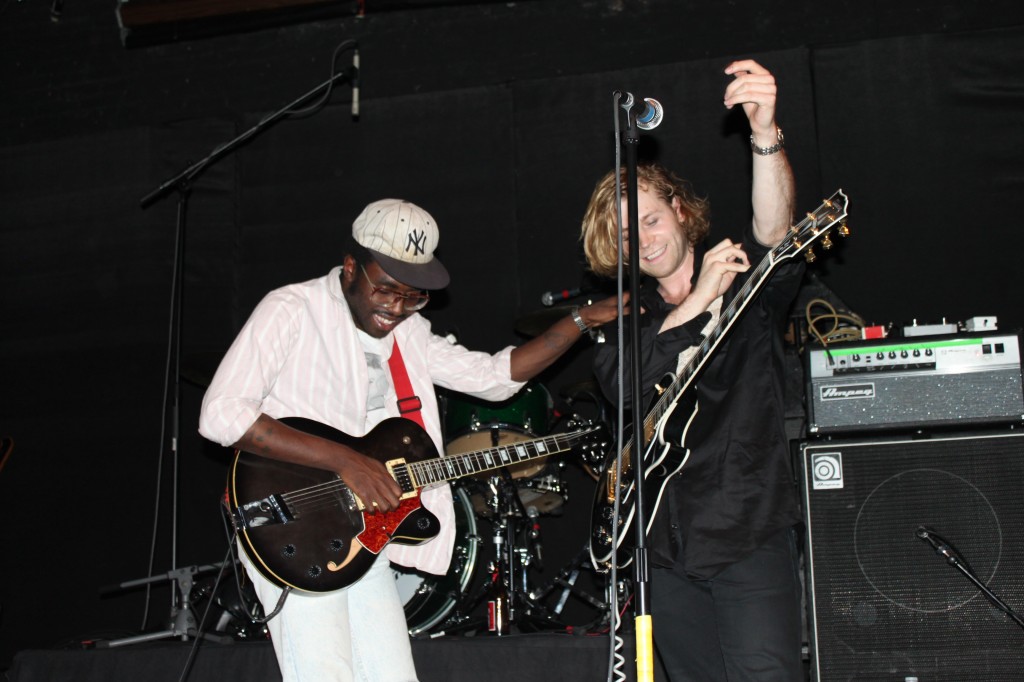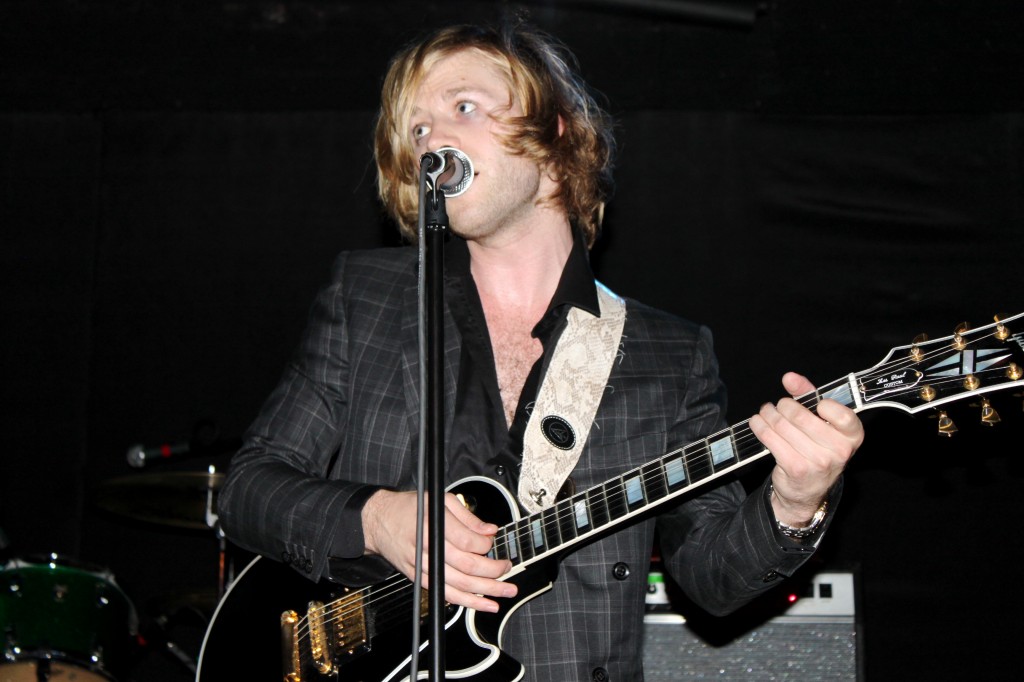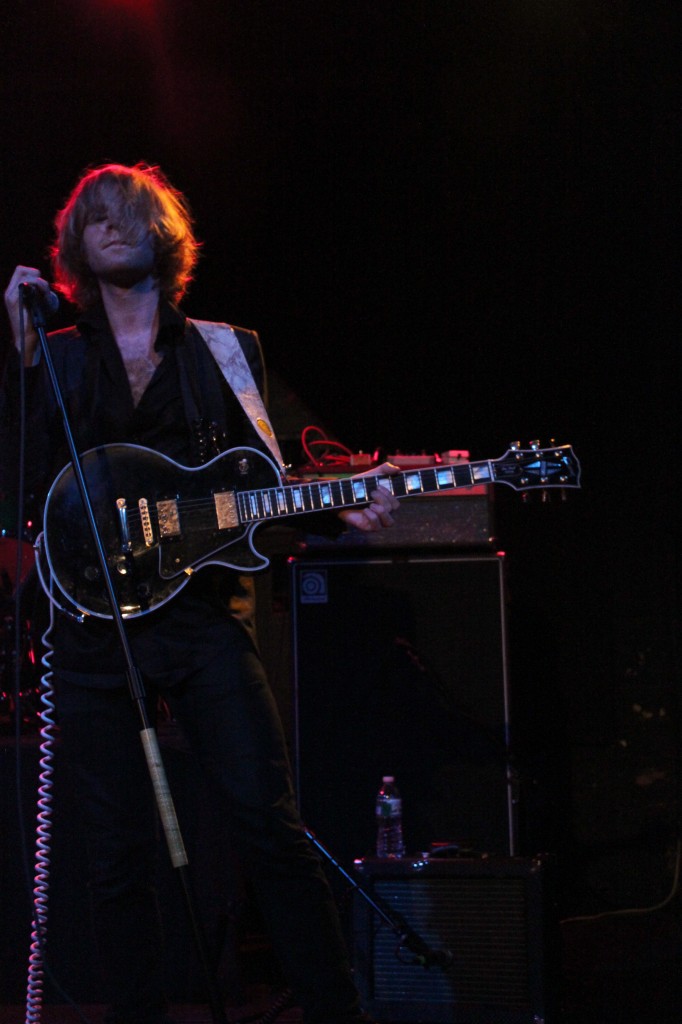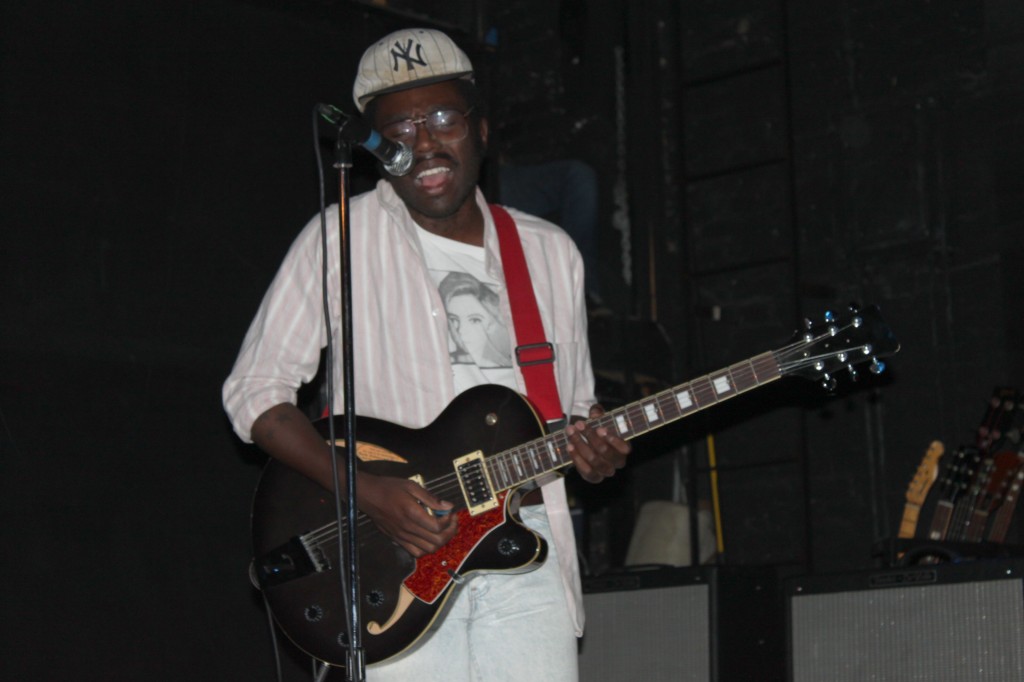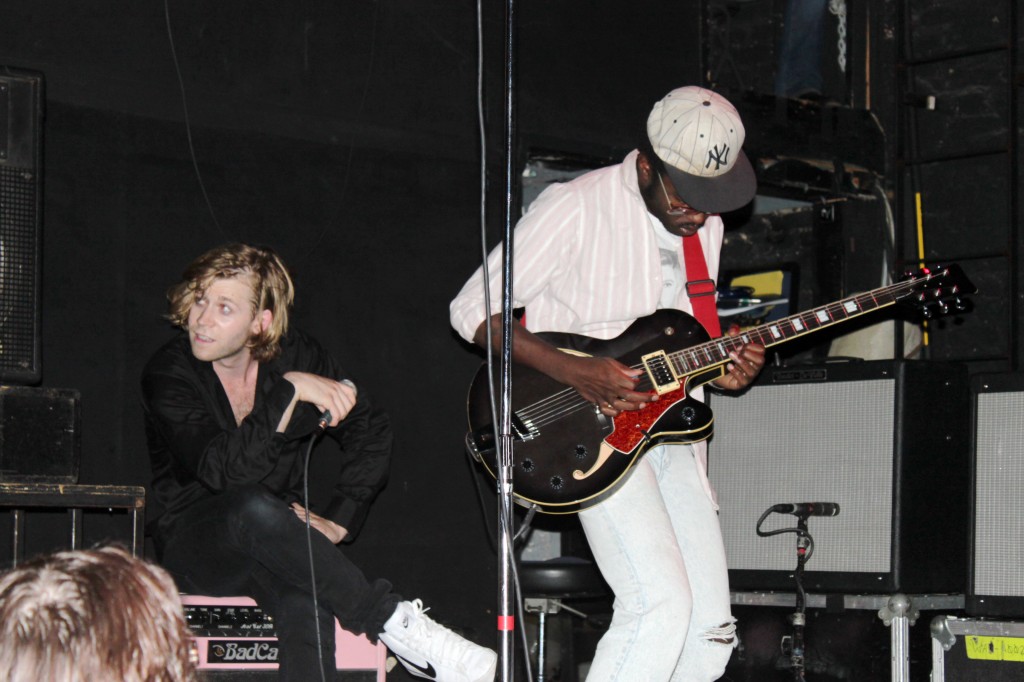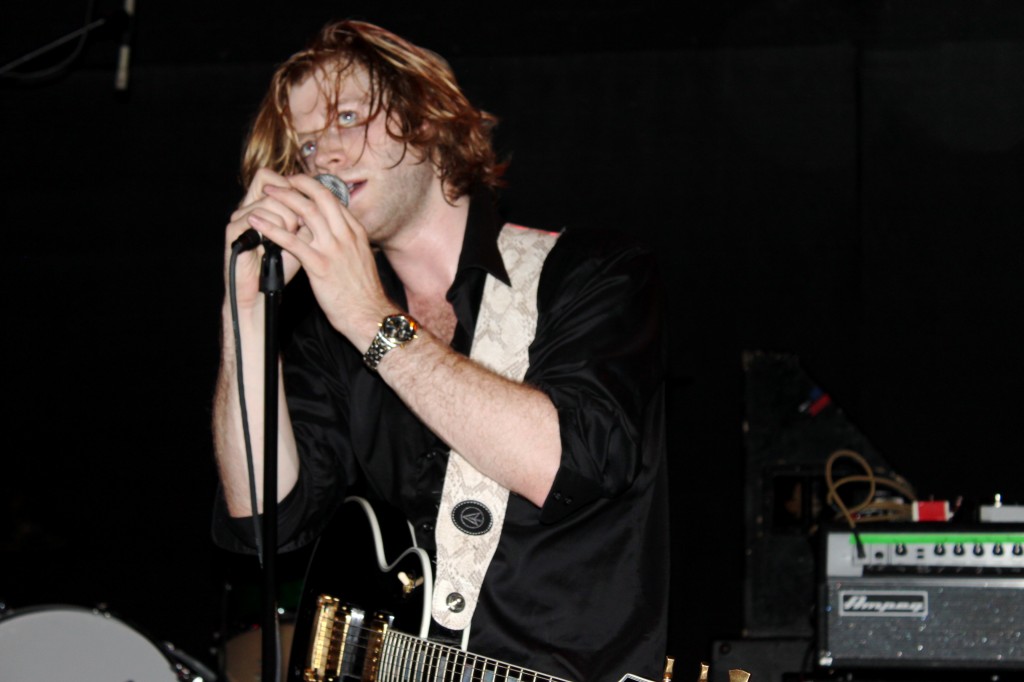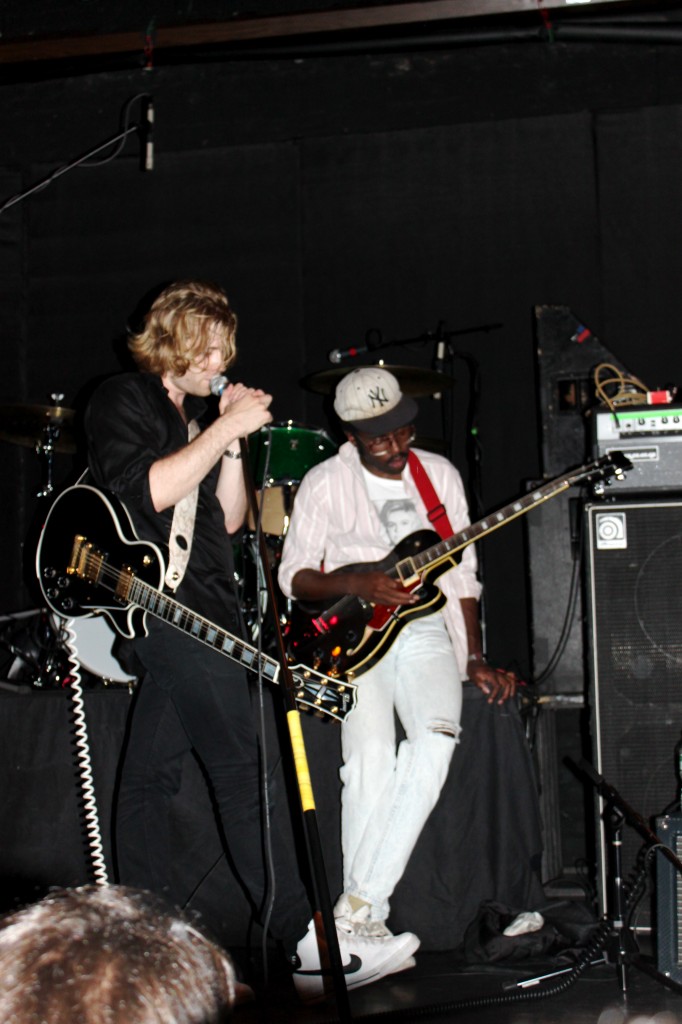 Dev confronting the guy: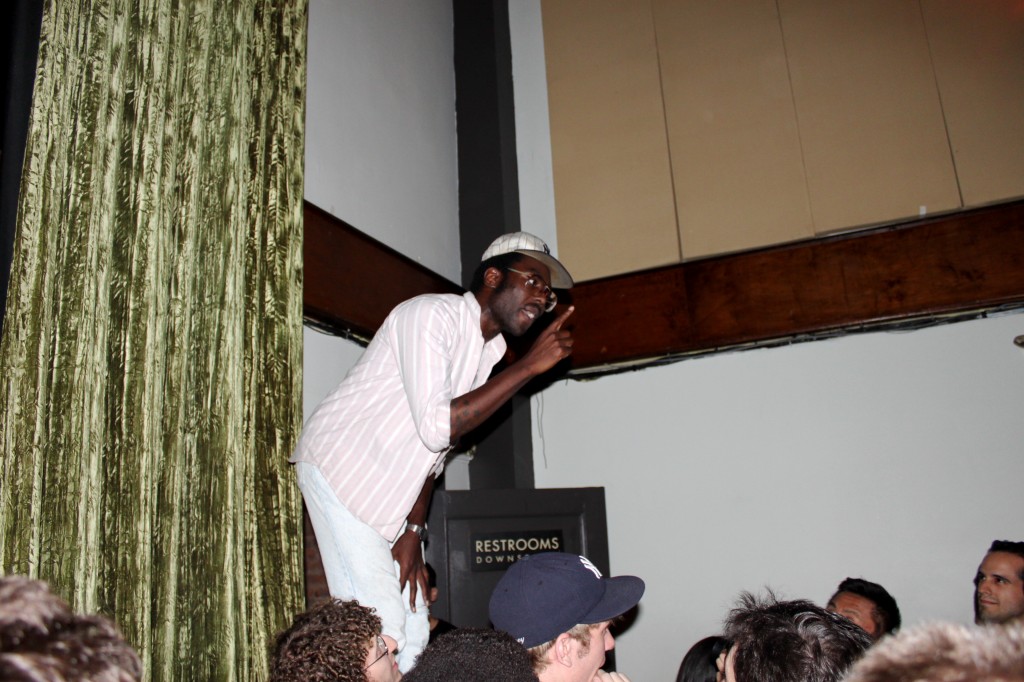 Dev having a chat with the fan: