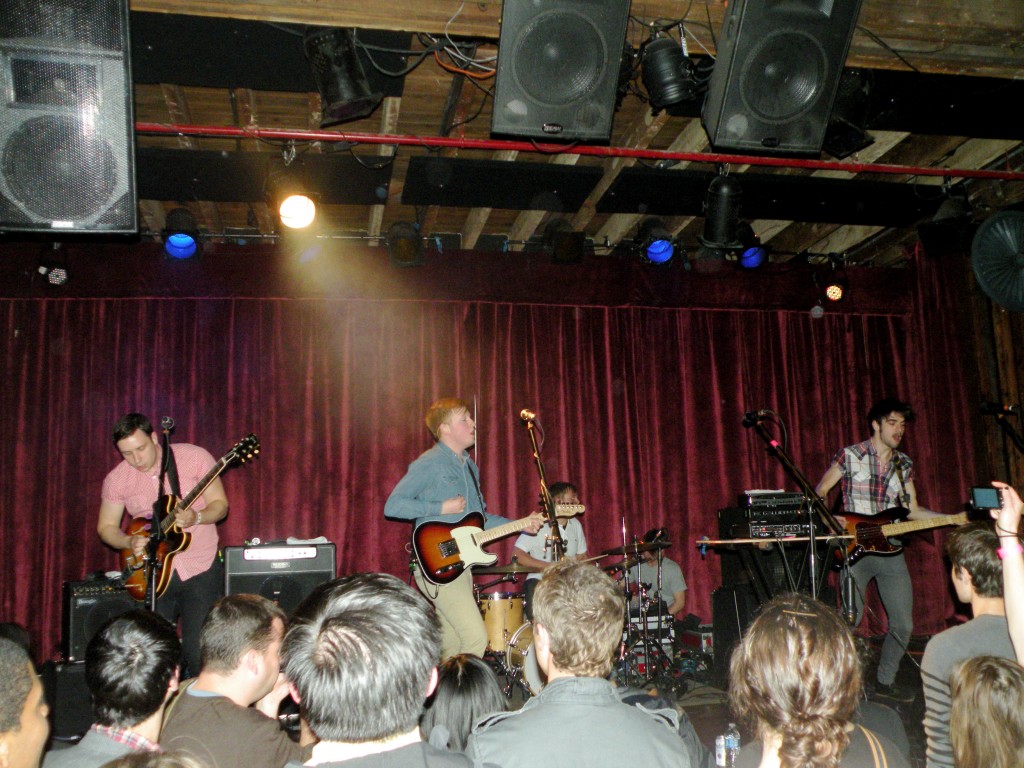 Last night I saw Two Door Cinema Club at The Bell House in Brooklyn, New York. It was probably the most fun that I have had at a show in a while. They played everything from their excellent debut album Tourist History plus three of their b-side/bonus tracks (Hands Off My Cash, Monty, Kids, & Costume Party). It was the first NYC show for the band, and it was an honor to be there.
I missed the first opener Dinosaur Feathers, but caught the second opening act: MillionYoung. He played a quick set of hazy dance tunes that got the crowd ready.
Two Door Cinema Club played a really fun set that had me and my friends dancing and signing throughout. The band took each song and made it explode live creating a mini dance party inside The Bell House. If last night was any indication of how big this band is going to get, prepare to see these guys get much bigger in the immediate future. They came back with a encore of "Come Back Home" & "I Can Talk" that absolutely blew me away.
I'm going to see them again tonight at Bowery Ballroom, so I will have better photos to offer tomorrow.
Here are two of the b-sides they played:
[mp3]: Two Door Cinema Club – Kids
[mp3]: Two Door Cinema Club – Hands Off My Cash, Monty
Photos, setlist, and a photo of the setlist I snagged all after the jump:
Setlist:
Cigarettes In The Theatre
Undercover Martyn
Hands Off My Cash, Monty
Do You Want It All
Something Good Can Work
This Is The Life
Kids
Costume Party
Your Not Stubborn
What You Know
Eat That Up, It's Good For You
Encore:
1. Come Back Home
2. I Can Talk
Millionyoung: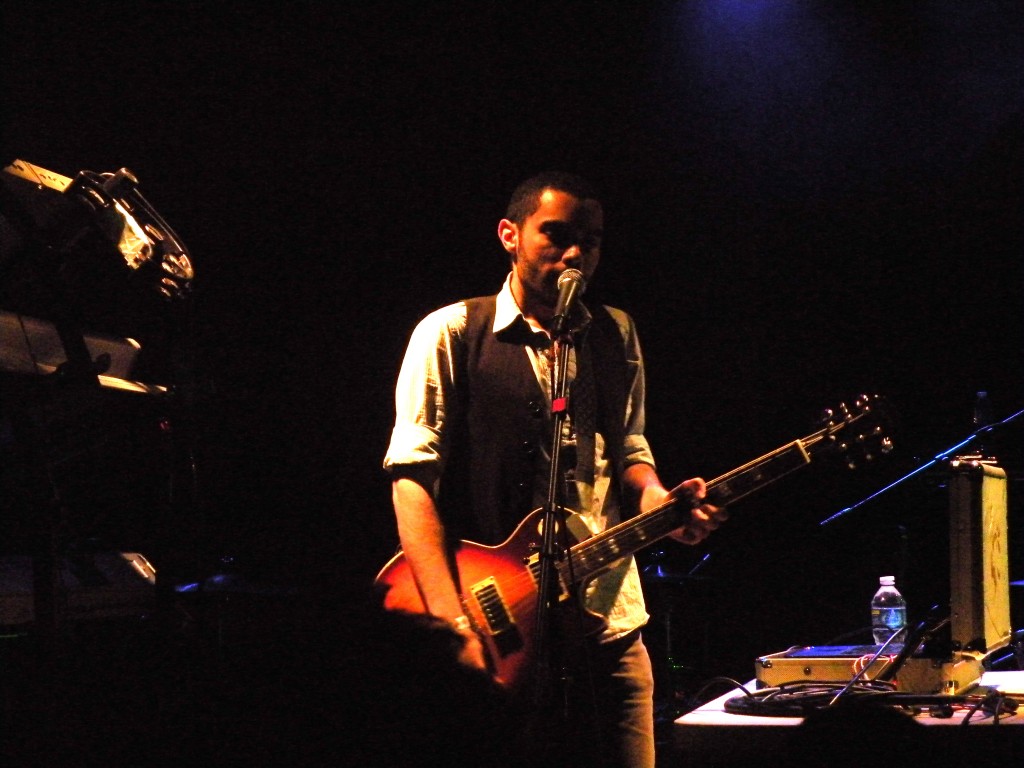 Two Door Cinema Club: