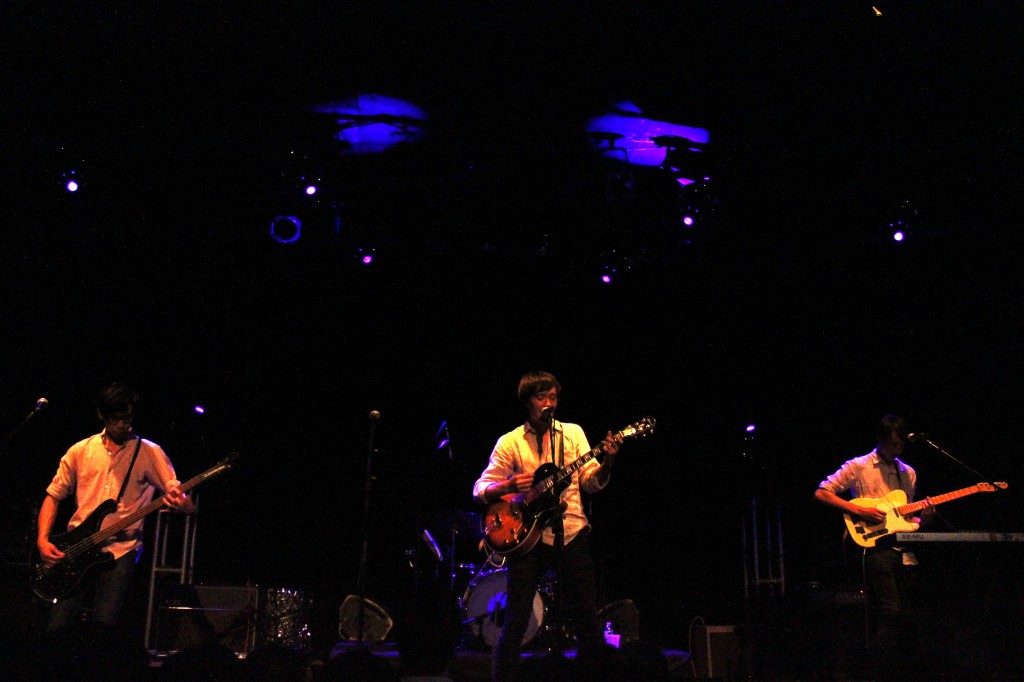 My introduction to the morning benders was at their opening gig for The Kooks at Terminal 5 back in 2008. At the time, I had no idea who they were. I was only there to enjoy an hour and a half of poppy British rock. Chris Chu and the rest of the morning benders left a lasting impression on me that made me leaving a bigger benders fan than a kooks fan by the end of the night.
I managed to catch the benders at market hotel a month ago, only to find out it was a last minute opening gig for surfer blood. The venue's sound was horrible for them, and they were only allotted 4-5 songs, not including "Excuses". I talked Chris Chu and Tim Or after the show, and they both sincerely apologized for not being able to play Excuses for me, telling me to come out to the mercury lounge show so that I could hear it. Unfortunately, the mercury lounge is 21 and over. I was disappointed because I figured it would be my only chance to hear the band. I tweeted at Chris begging him to add a 18 and over show, and he told me to sit tight. Two days later, and they added a 16+Â  show at The Music Hall Of Williamsburg. Thank you Chris!
Canadian band The Luyas opened the show with an interesting sound that bordered between St. Vincent vocals and Grizzly Bear instrumentation. Lead singer Jessie Stein was enthusiastic to be there, constantly showing her gratitude for being allowed to play. They were a very pleasant band to watch, I will keep my eye out for some of their stuff.
The second opener were Florida natives Holiday Shores. Their name fit their sound perfectly. They had sunny vocals over tropical instrumentation that had everyone in the ground smiling and grooving along. I was totally impressed by these guys, especially because two of their members were missing. They were able to get Twin Sister to help them out and fill in, and they fit in so well you would have though this was the real Holiday Shores. I was blown away by the set and will be trying to get my hands on everything this band has.
The morning benders set up really fast, wasting no time. They started their set with an epically dramatic version of "Stitches" that wowed everyone in attendance. This live version blew it out of the water. The Benders sounded smooth and controlled playing their instruments with precision. Next they went into "Promises" where the crowd began to move around and sing along, freeing up a bit. The crowd was a mix of young girls, guys a few years shy of buying drinks (myself included), and men in their 30-40s. It was a diverse crowd that said a lot about their accessibility to wide demographic.
They ran through all of their Big Echo songs aside from "Sleeping In". They transformed "Cold War (Nice Clean Fight)" into a edgy dance number, an absolute delight for all. Chu showed his gratitude for all of us selling out the venue, saying it was an incredible feat. Chu assured us that out of all the cities they toured, NYC was unlike any other. He wanted to make sure the gig was special so they played their b-side "Go Grab A Stranger". Chris said it was the first time they ever played it live. Every song from Big Echo was played to near perfection, with enough live interpretation added to make it more authentic. They surprised us all by playing a lovely version of  "Dammit Anna", the only throwback to their Talking Through Tin Cans days. Everyone sang their hearts out on that one because something tells me it could be the last time we have a chance to sing songs from that era.
The crowd kept screaming for the band to play a dance song, so the band obliged with "All Day Daylight". There was only one song left, and everyone in the venue knew what was coming. Chris Chu put down his guitar for "Excuses" and instead of taking center stage, he jumped into the crowd to sing the elegant lyrics of "Excuses" face to face with the fans. The crowd sang along with tremendous enthusiasm, giving everyone there goosebumps. It was a touching moment that couldn't have been topped by any encore. Chu returned onstage to add an electrifying guitar solo that made the performance even more incredible.
Instead of leaving backstage, Chris jumped right into the crowd taking the time to say hello to everyone in attendance. When my turn came Chris gave me a hug, asking me how it compared to Market Hotel. I happily responded that it was an amazing show, and that they sounded great. What else could I say?
Setlist, Photos, and a video taken by someone else of "Go Grab A Stranger", all posted after the jump:
Setlist (Off the top of my head…may not be 100% accurate)
Stitches
Promises
Wet Cement
Cold War (Nice Clean Fight)
Go Grab A Stranger
Pleasure Sighs
Dammit Anna
Hand Me Downs
Mason Jar
All Day Daylight
Excuses
The Luyas: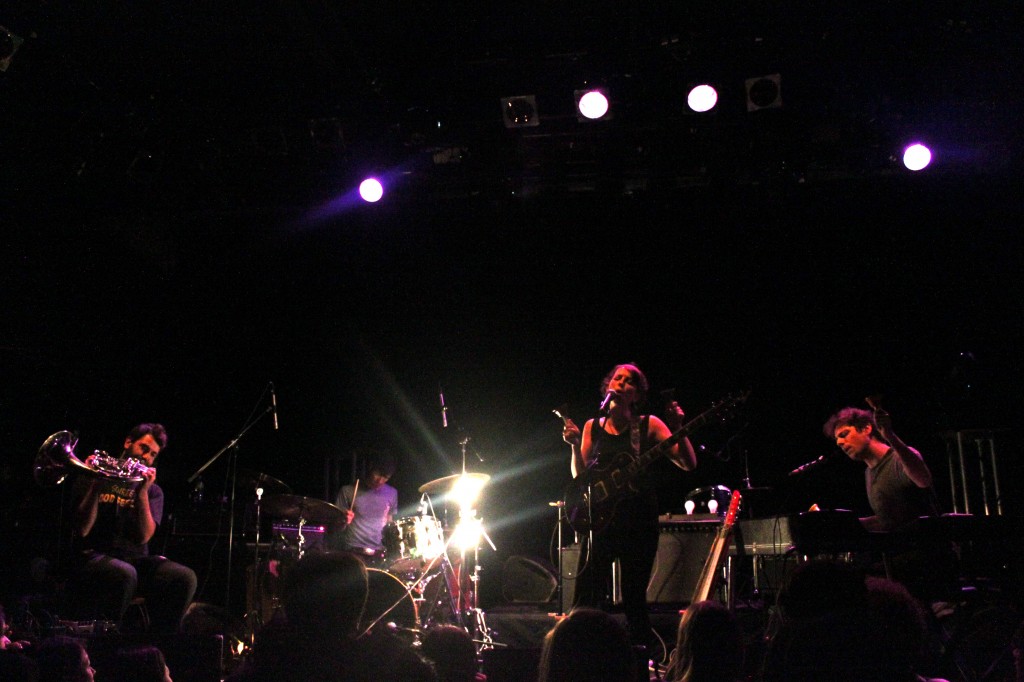 Holiday Shores: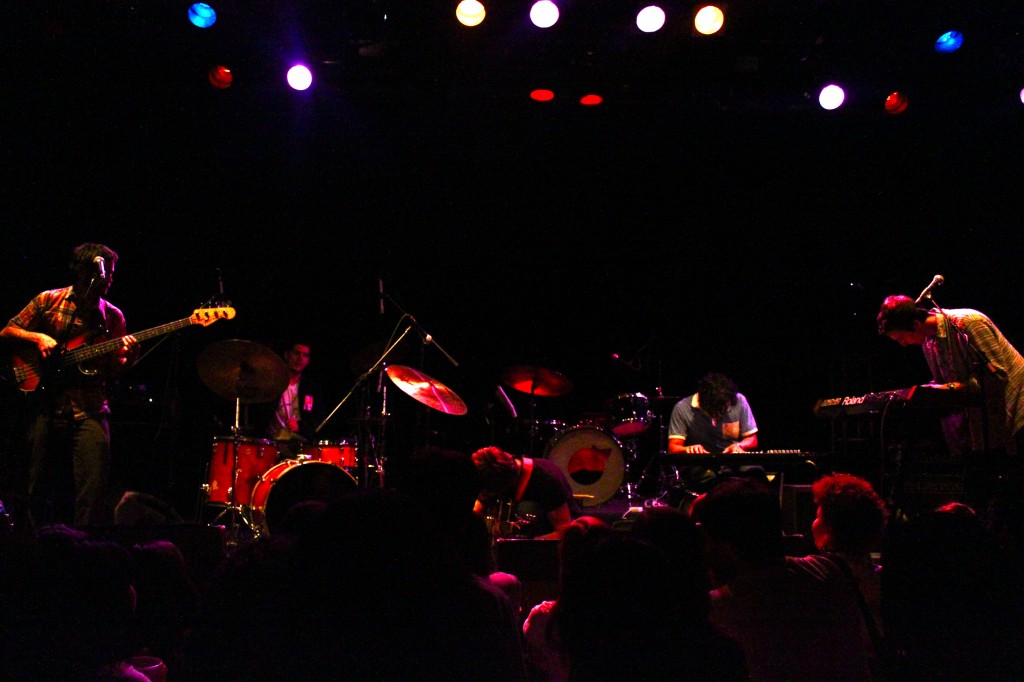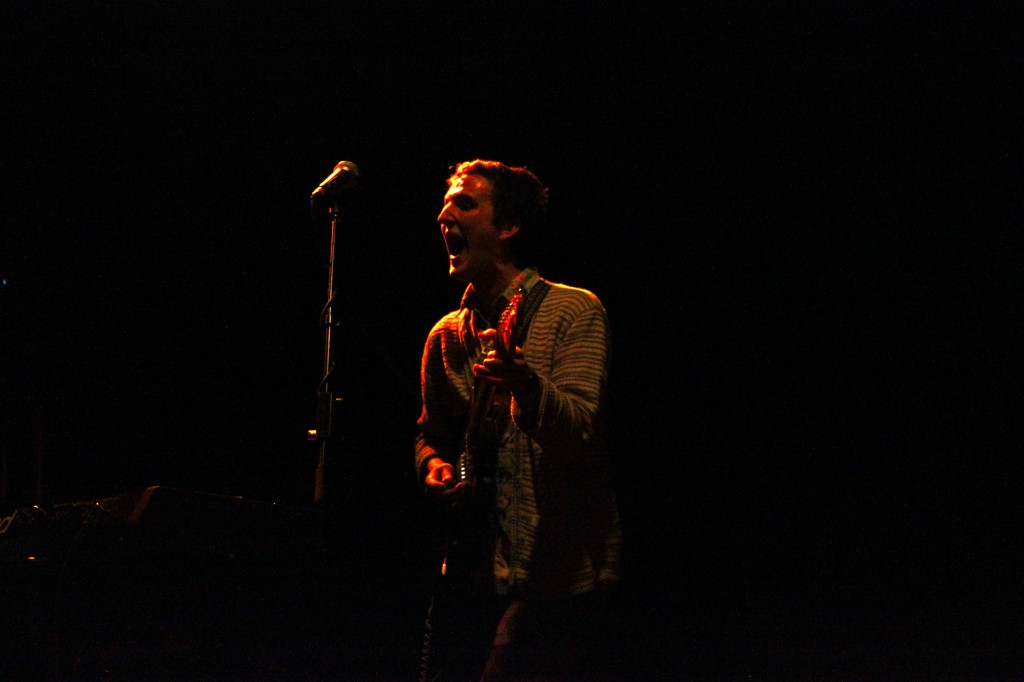 The Morning Benders: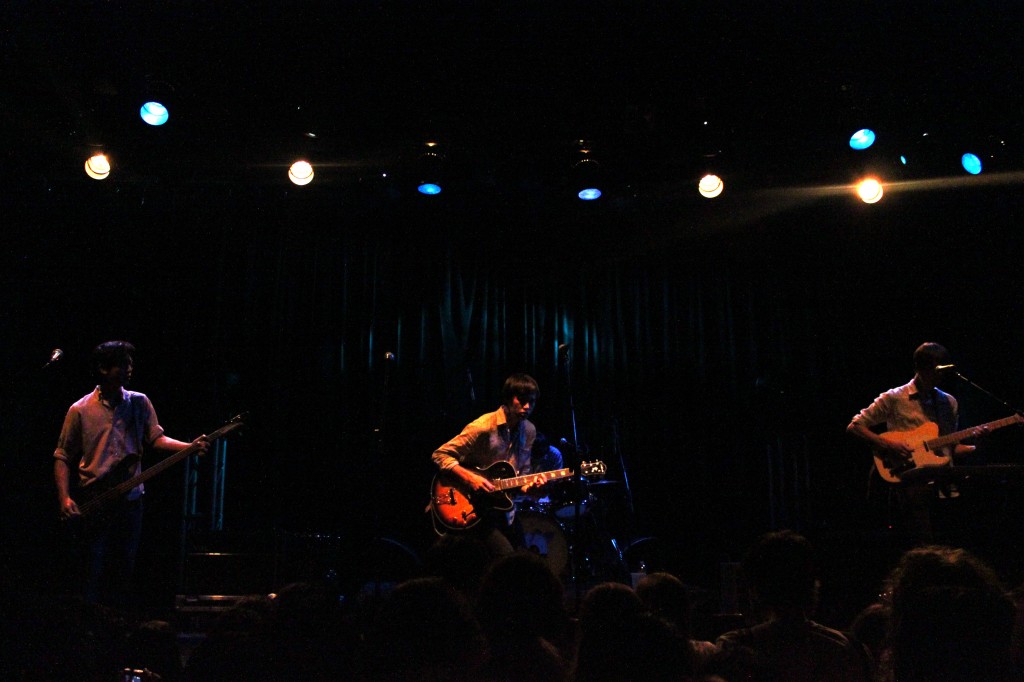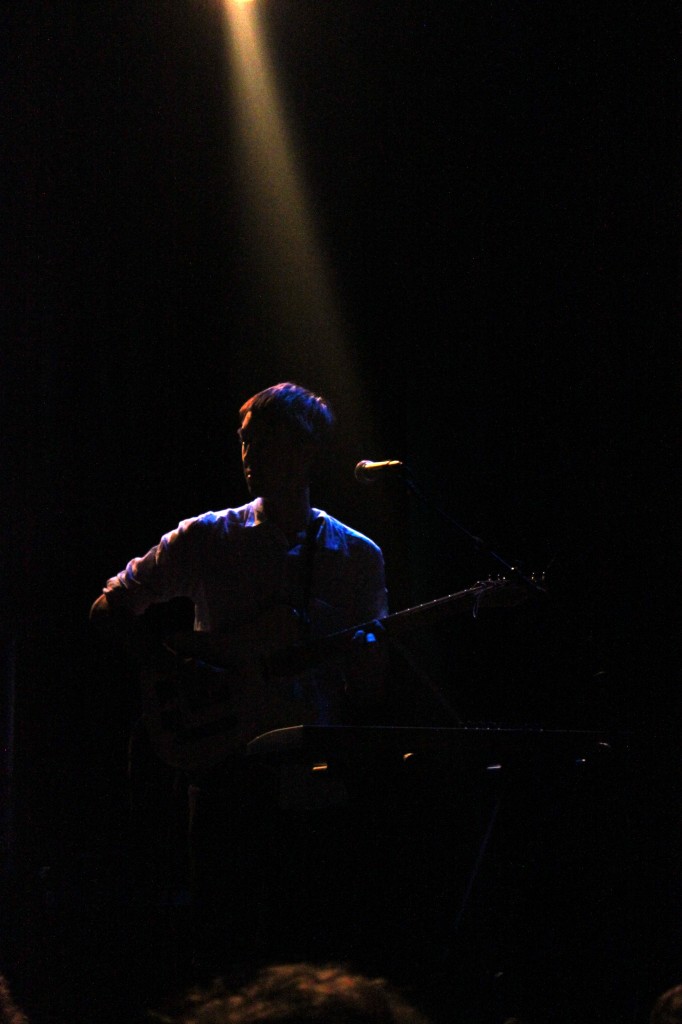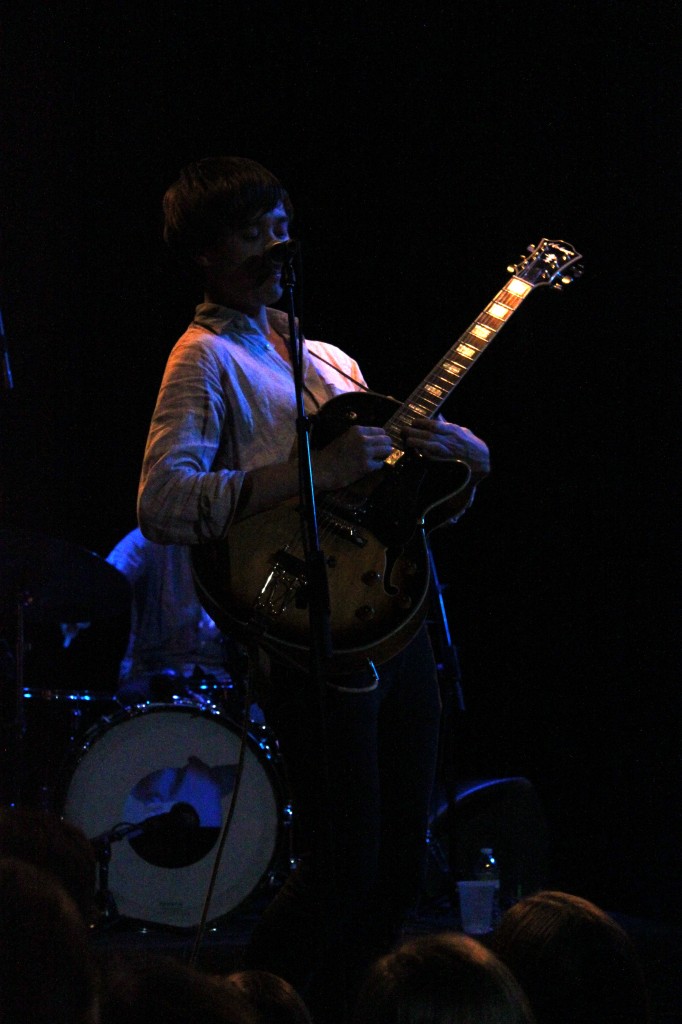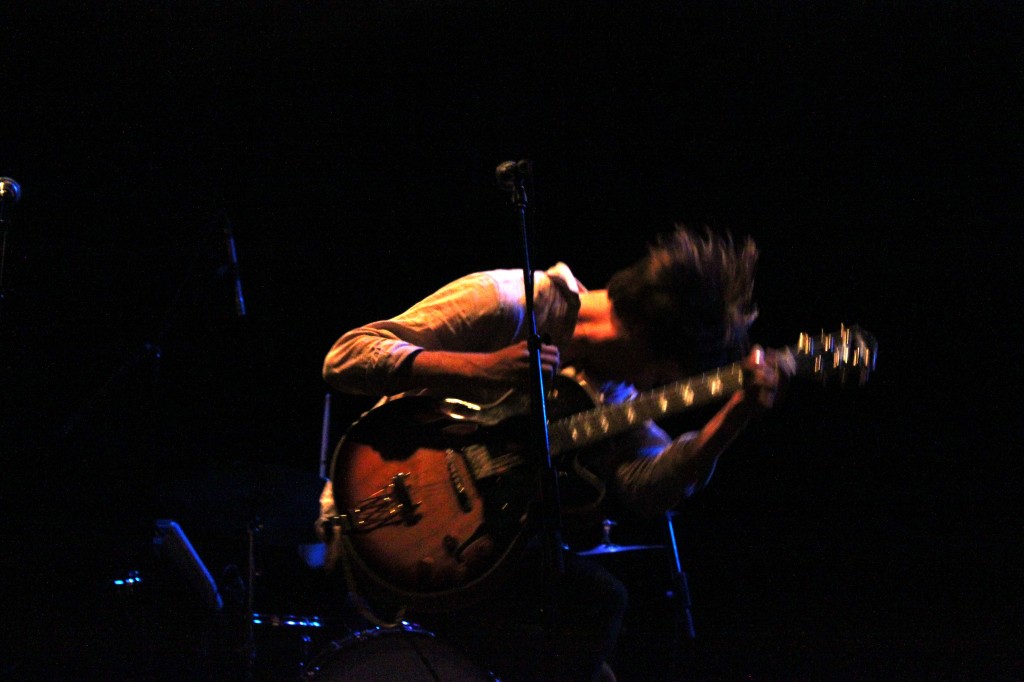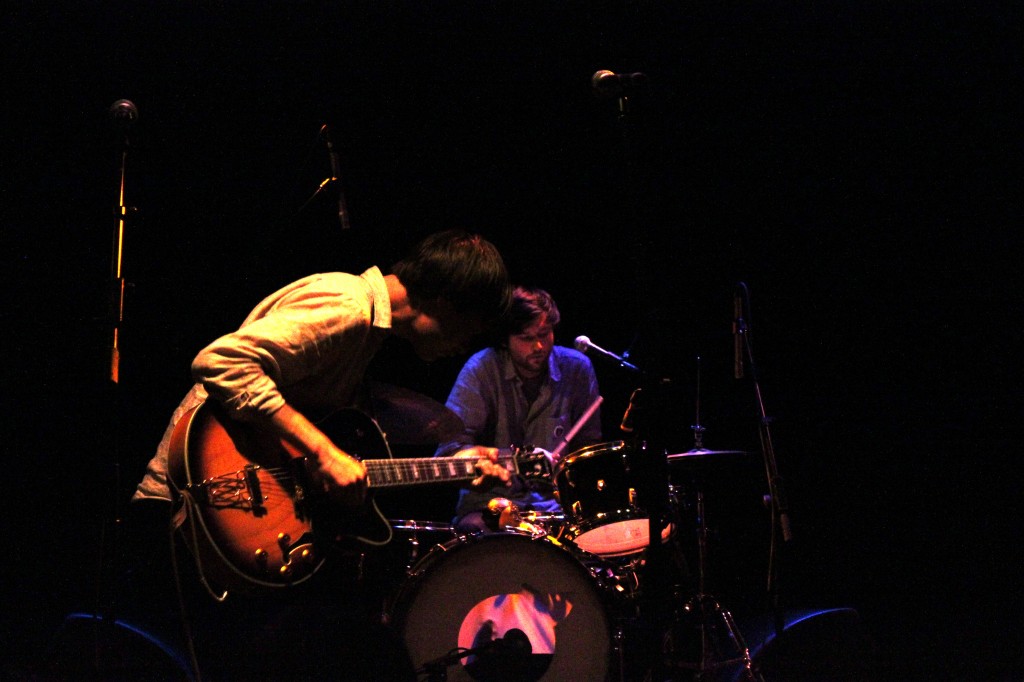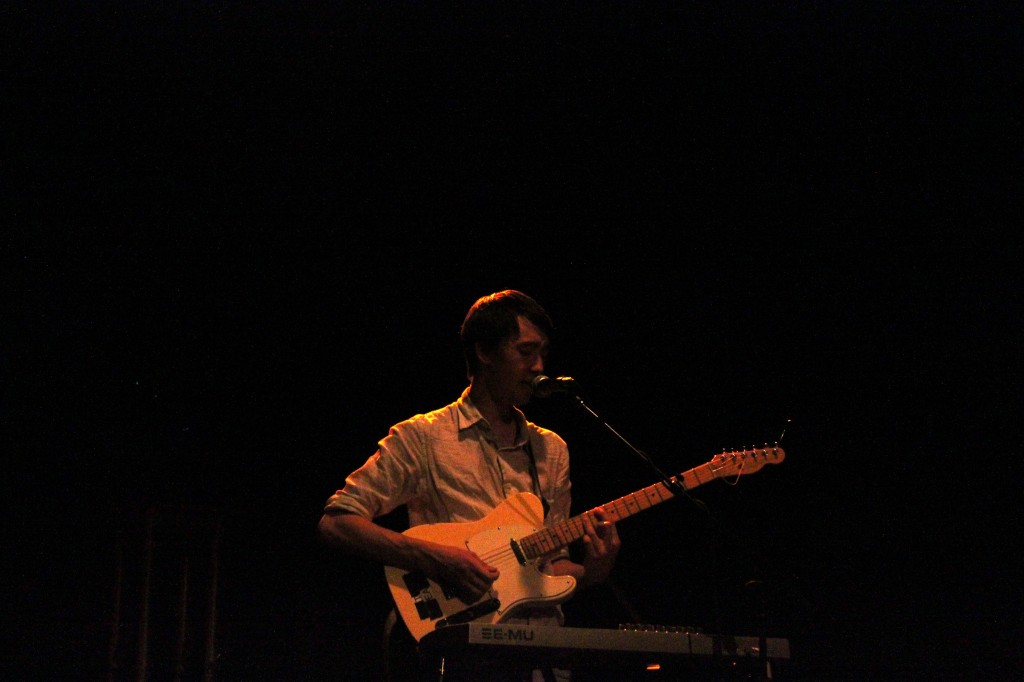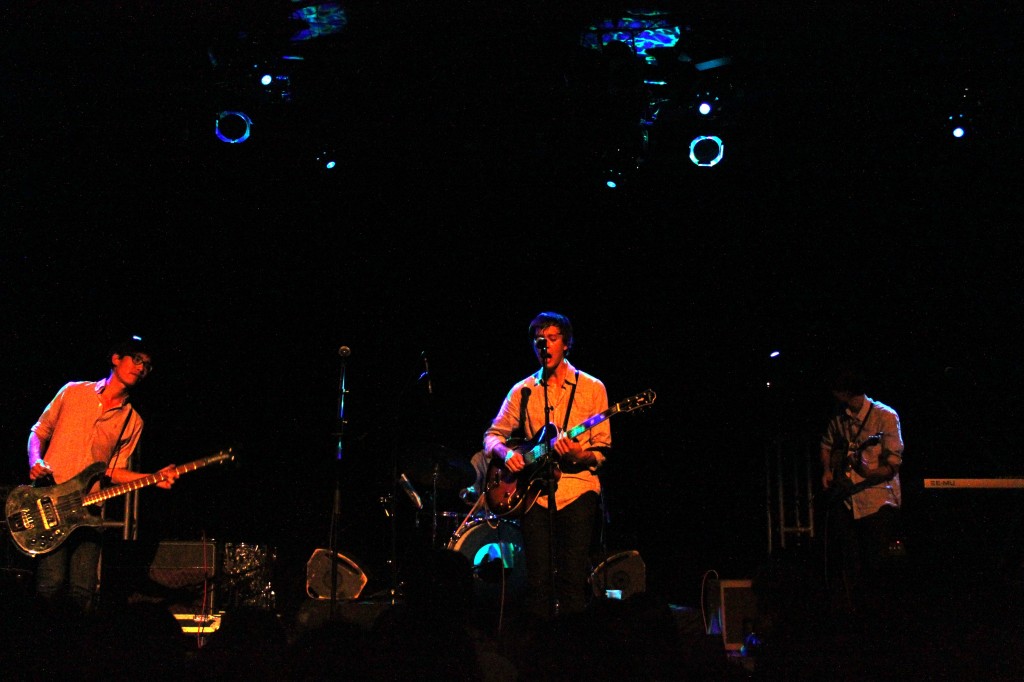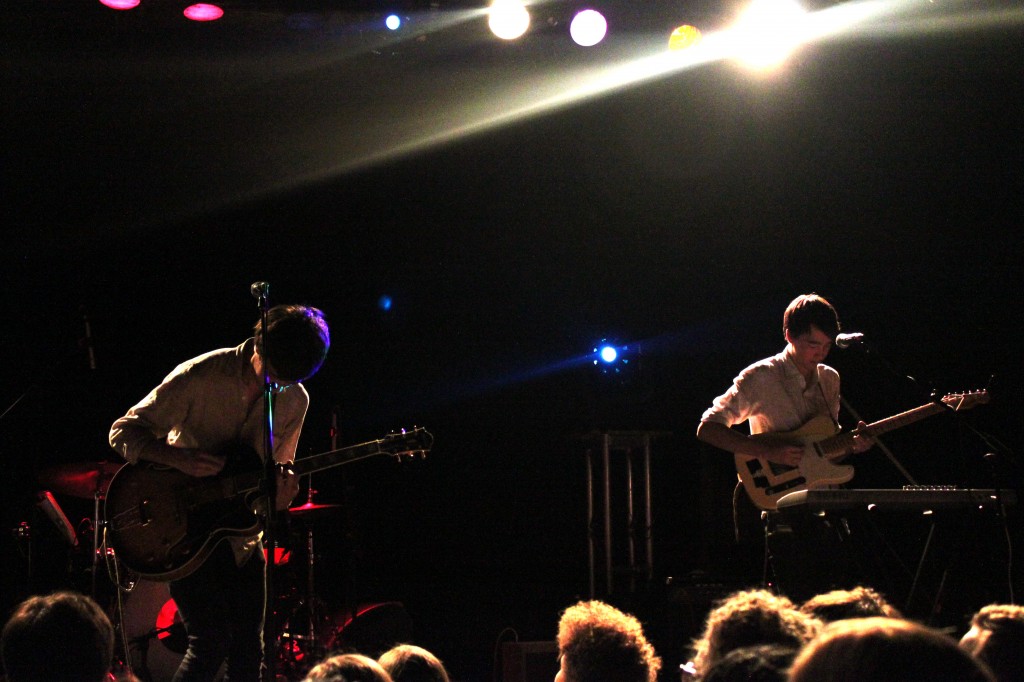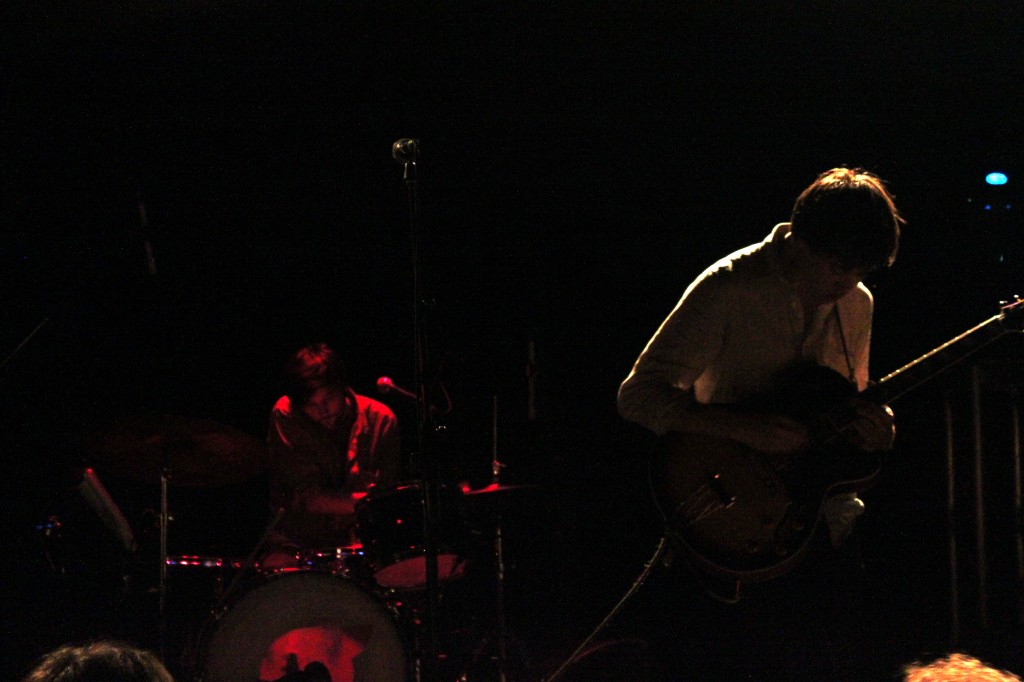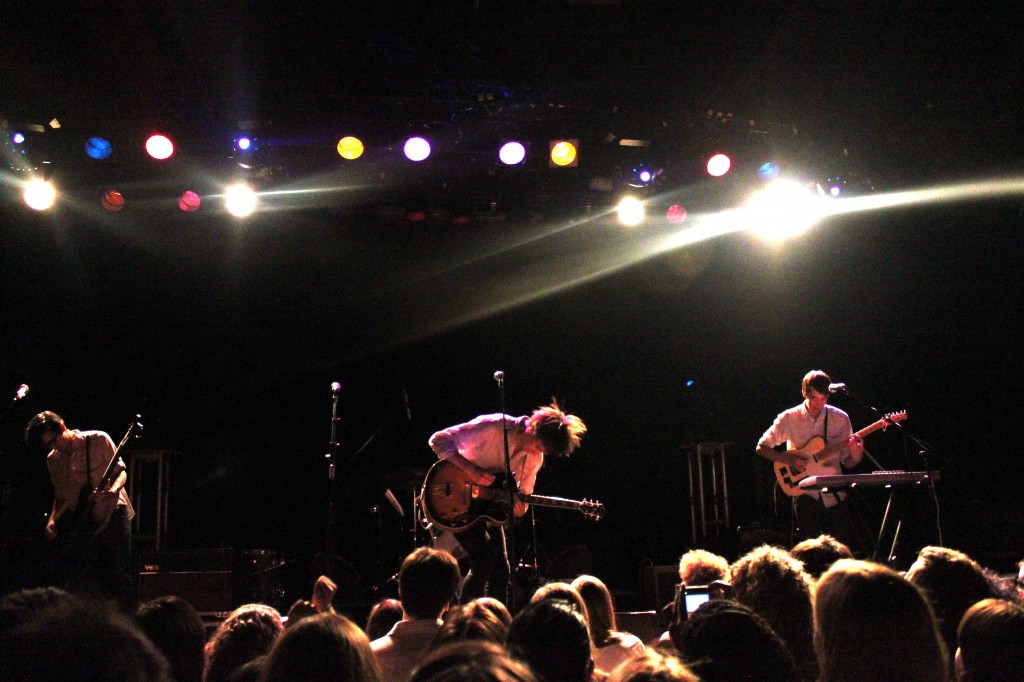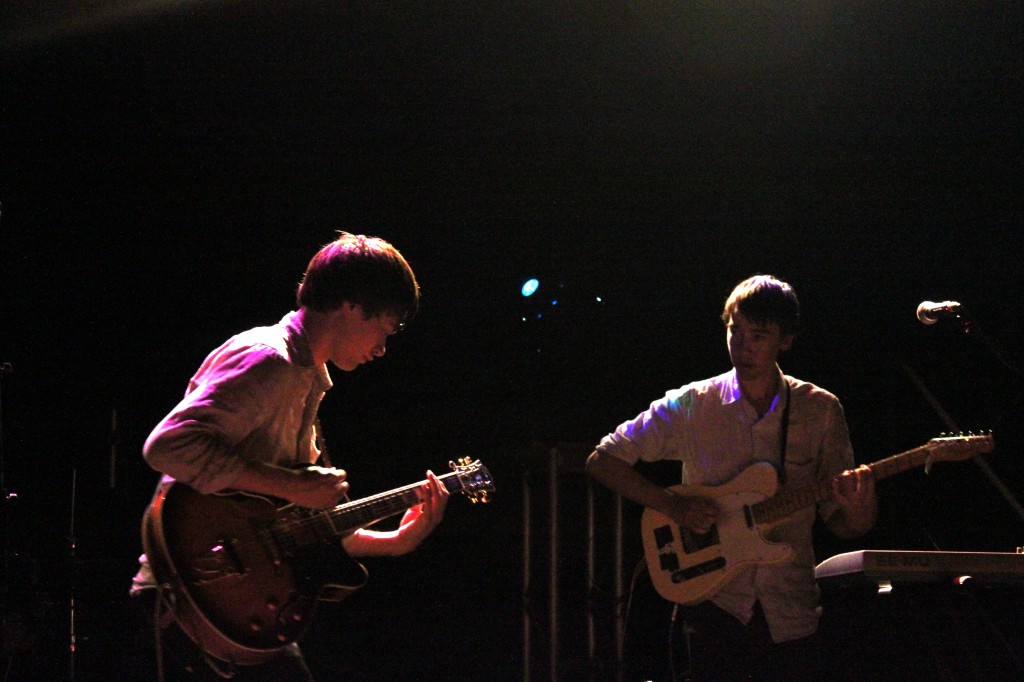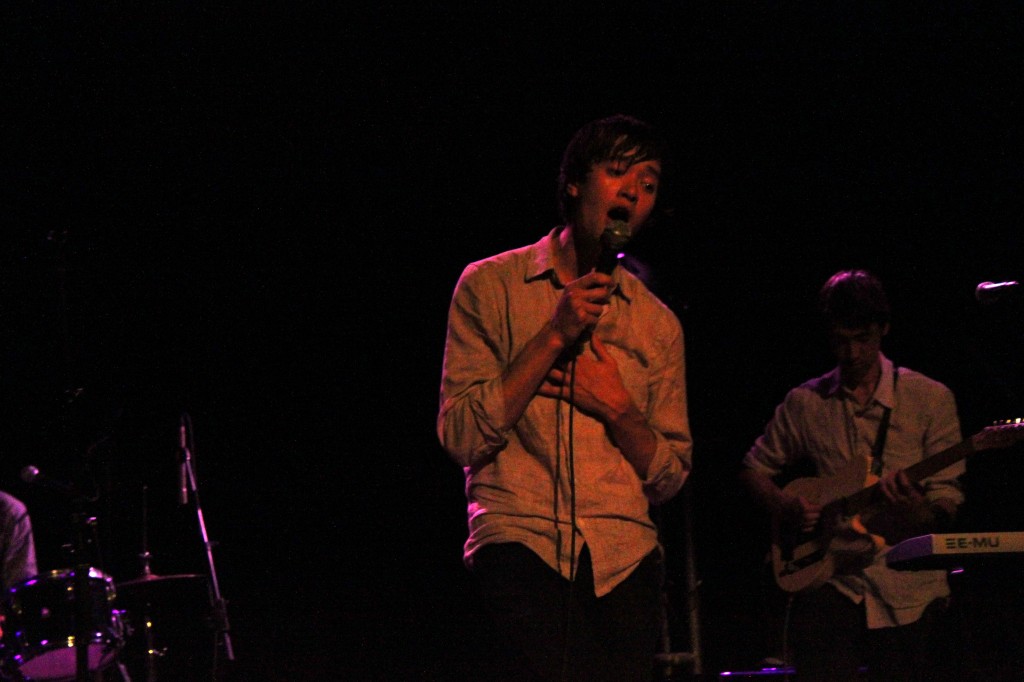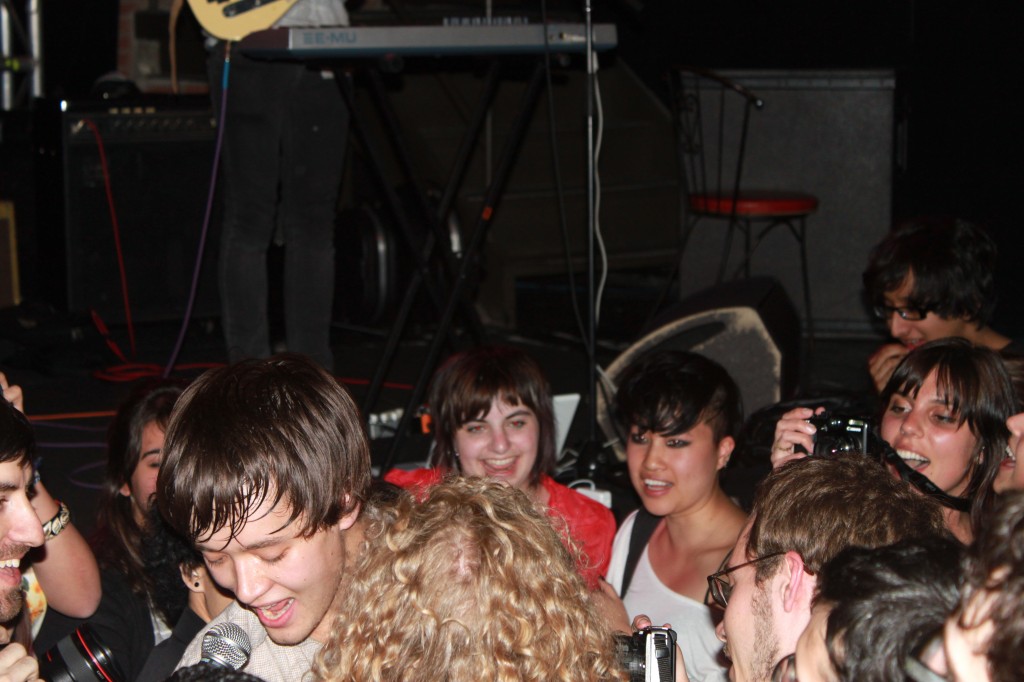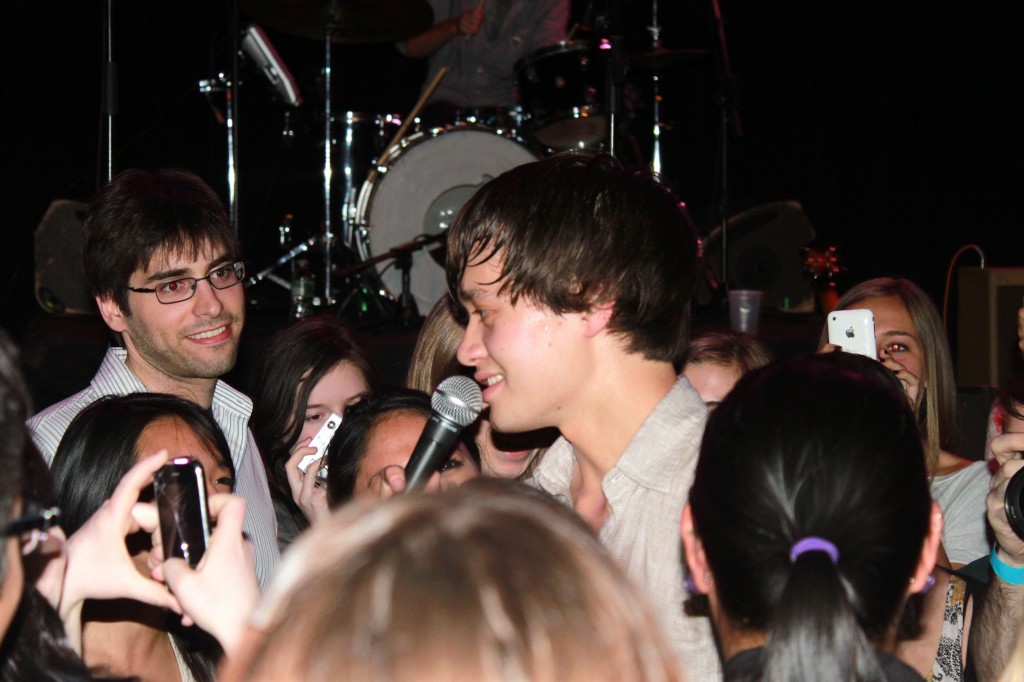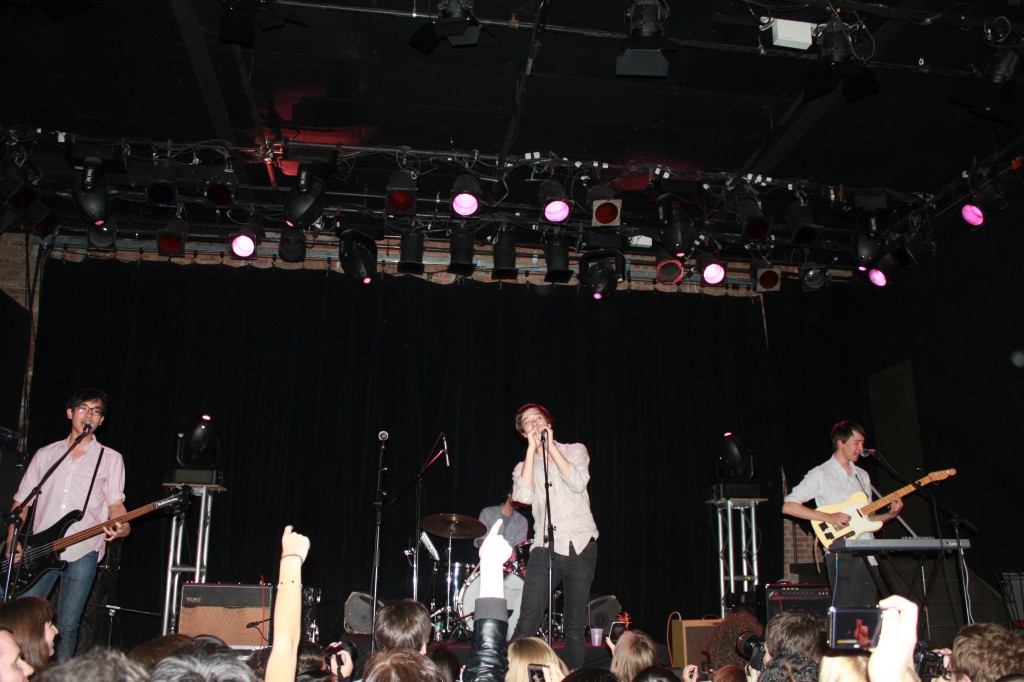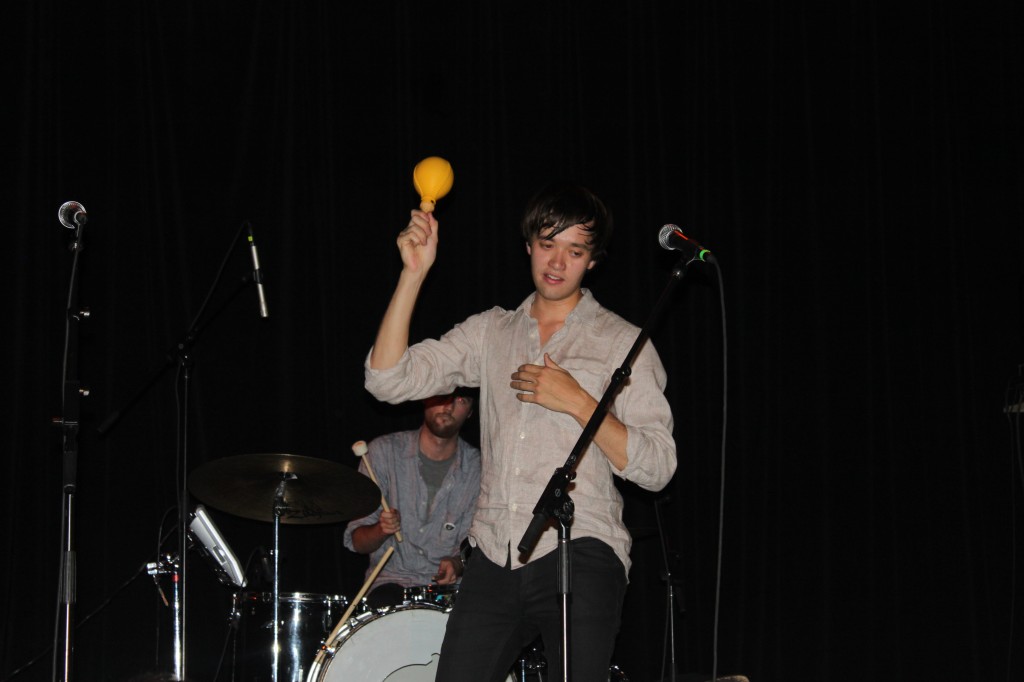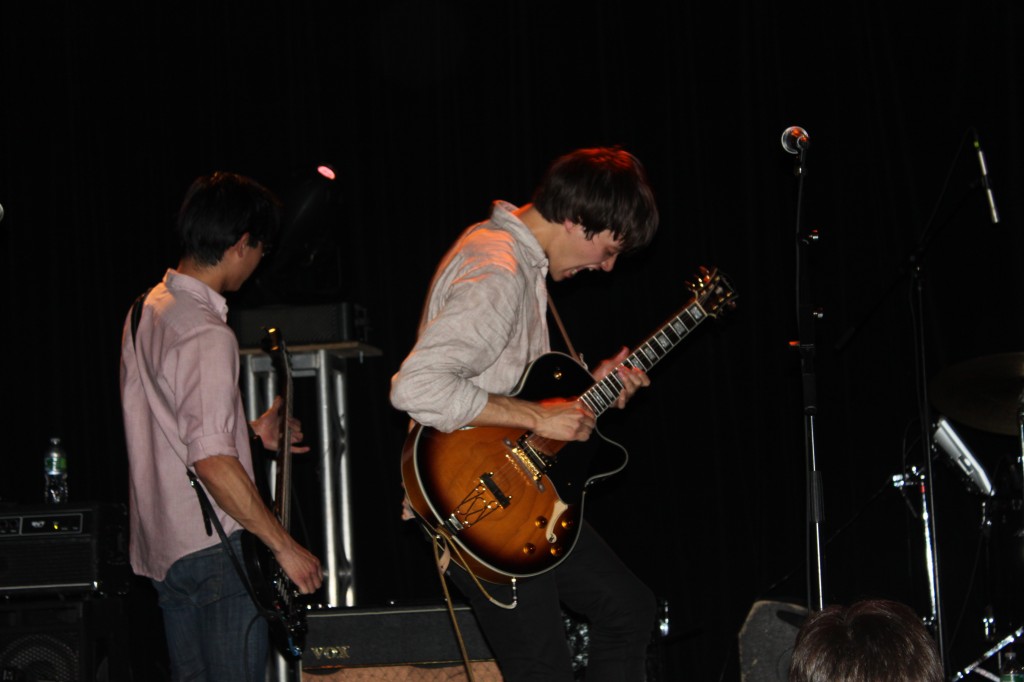 Excuses:
Go Grab A Stranger: